Leading Independent Letting and Property Management Agency for Leicester & Leicestershire Villages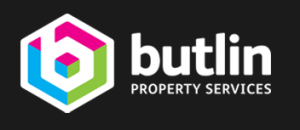 Long-distant property rental investment – Leicester landlords be aware
ARLA Propertymark have commented on the recent article released by the Telegraph highlighting the implications faced by investors who let properties away from their local areas. This is particularly relevant to property investors in city apartments such as in Leicester and Loughborough where a high proportion of apartment sales are through property investment groups.
When it comes to becoming a long-distant landlord, higher returns may seem appealing, but investors may be left out of pocket, vulnerable to fraud, faced with unruly tenants or fork out large property management fees if they're not careful.
Why investors may be tempted to buy long-distance
Lower house prices and higher returns in northern regions, including Leicestershire, Derbyshire and Nottinghamshire have tempted many to look further afield for their next investment opportunity. Expats and retirees abroad, owning and letting a UK property is often seen as a safe way to earn a strong return.
David Cox, Chief Executive of ARLA Propertymark said: "Landlords who are considering buying and renting out a property away from their local area are unlikely to be familiar with the market.
"It's vital they research the area and familiarise themselves with local rents and whether there are any special licensing conditions in place.
"It makes it extremely difficult for landlords operating in the sector to grasp the ever-changing legislative differences."
30-year-old Accountant, Chris Yates faced the disastrous consequences when he struggled to manage his properties in Kent and Norwich while living in Abu Dhabi.
Chris tried to let his property through friends of friends but was left nursing a £6,000 loss when a tenant illegally sublet one of his homes and stopped paying rent.
Mr Yates said: "I heard through someone else that the tenant had left the property. I had to ask a friend to go around and then somebody else answered the door. It was just by chance we found out."
The illegal tenants had caused significant damage to Mr Yates's property, meaning he had to foot the repair bill and try to restore the house from afar.
"I lost quite a bit given the damage in the house and I didn't get any money back. I realised I was reliant on others to vet new tenants and use their judgment," he added.
Peter Butlin, Director of Butlin Property Services in Leicester, said: "employing a suitably qualified and regulated agent is the safest and surest way to maximise a landlords' rental income. By choosing appropriate tenants, ensuring compliance with statutory requirements, achieving the market rent for your type of property, and providing cost effective services employing Butlin Property Services will pay for itself."
Butlin Property Services
40 Howard Road
Clarendon Park
Leicester
LE2 1XG
E: lettings@butlinps.co.uk
T: 0116 274 5778