Leading Independent Letting and Property Management Agency for Leicester & Leicestershire Villages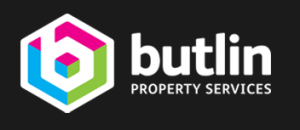 Consolidation of agencies – is this the first sign of the Tenant Fees Ban taking hold?
ARLA Propertymark have commented on the figures discovered in their recently published March 2019 PRS report which states that there is a record number of homes available to renters.
In the latest report, an average of 203 homes are to let per member branch, up from 197 a month ago which is the highest since the association's records began in 2015.
Key Findings
The number of tenants experiencing rent hikes in Leicester and Loughborough increased in February to the highest figure seen since August which is in line with the figures Nationwide
Supply of rental properties letting agents in Leicester and Loughborough managed remained the same while demand from prospective renters decreased
The number of landlords selling their buy-to-let (BTL) properties in Leicester and Loughborough rose to four per branch
Tenants in Leicester and Loughborough stayed in rental properties for 19 months on average and the average void period between tenancies remained at four weeks
The number of tenants successfully negotiating rent reductions fell
David Cox, CEO of ARLA Propertymark said: "Whilst it's really positive that the number of properties available per branch hit a record high, this may be the first signs of the industry consolidating ahead of the tenant fees ban as agents either sell-up or merge. This, coupled with landlords exiting the market and rent costs continuing to rise, means the overall picture is far from positive for renters.
"The full effects of the tenant fees ban have not yet been felt, and now the Government is introducing yet more new legislation which will deter new landlords from entering the market, such as abolishing Section 21.
"Until we have greater clarity on the changes planned, this news will only increase pressure on the sector and discourage new landlords from investing, meaning rents will only continue to rise for tenants."
Peter Butlin, Director of Butlin Property Services, said:
"The income of letting agents in Leicester and Loughborough are being hit hard by the tenant fee ban. Many smaller agents have sold up to the larger agencies or are looking at this option which is a worrying trend for landlords and their tenants. The impact of the loss of income to the larger agencies will inevitably result in job losses, a poorer service to tenants and increased fees for landlords whose income is already hit hard by recent changes.
Butlin Property Services, although hit by the tenant fee ban, have suffered less as:
their fees to tenants have always been much lower than their rivals
efficiencies in the administration of the business have allowed the same delivery of high service standards to their landlords and tenants without the need to reduce staffing levels or dramatically increase fees to landlords
Butlin Property Services
40 Howard Road
Clarendon Park
Leicester
LE2 1XG
E: lettings@butlinps.co.uk
T: 0116 274 5778