Leading Independent Letting and Property Management Agency for Leicester & Leicestershire Villages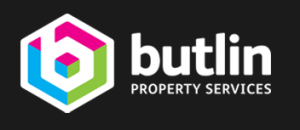 How Does the Tenant Fee Ban Impact on Leicester Landlords and Tenants?
Leicester letting agents and landlords will be aware that the Government announced on 23rd January 2019 that the Tenant Fees Bill will come into force on June 1st 2019. This piece of legislation bans letting agents and private landlords from charging fees to tenants in order to set up a new tenancy or renew an existing tenancy.
What does it mean?
The ban would apply to tenancies signed after 1st June 2019, there must be no fees charged to tenants for tenancies starting after this date.
How does it affect private landlords?
The Bill applies to private landlords and their letting agents. Private landlords will need to review their processes and costs and consider the loss if they absorbed these costs, shop around and look at services which may alleviate the burden of costs and or time spent. Another measure may be to look at increasing rent, remember this needs to be a consistent increase for the duration and you are not permitted to front load your fees into the first months' rent. Leicester landlords that use an agent should find out what they charge now and consider how they will replace that revenue. Letting agents have until now benefitted from charging letting fees to their tenants, supplementing the cost of running their business.  This benefit has certainly been a factor in the fees letting agents charge to landlords.
Peter Butlin, Director of Butlin Property Services Ltd, stated: "The issue of fees charged to tenants has been influenced largely by overcharging by many letting agents. Many letting agents in Leicester and throughout the country charge fees to tenants of half or more of the first months rent. This loss of income for letting agents will now need to be made up in some way and it is likely charges to landlords will rise accordingly. Butlin Property Services have always charged much lower fees to tenants. This more fairly reflects the work we have to do at the letting stages, and removes any cost barriers that would deter prospective tenants. Butlin Property Services will still need to recoup lost income to continue to provide a high standard of service, however, increased costs to landlords will be much lower than other letting agencies."
What do tenants need to know?
A lot of effort has gone into publicising the proposed ban over the past 12 months particularly. There will still need to be an education to tenants around how they can enforce this and support groups like Citizens Advice and Shelter will help.
Put simply tenants need to be aware that from 1st June they cannot legally be asked to pay a fee in association with granting or renewing a tenancy. This includes application fees and fees requested from third parties such as reference companies. Tenants will have the right to query this with any agent or private landlord and should they pay a fee they can take action to recover the fees with the assistance of Local Trading Standards.
Conversely prospective tenants may find that the services provided by letting agents will be reduced and that rents will have to increase to cover the landlords' costs. This will be through necessity as the running costs of the letting companies will need to be more cost effective.
Holding deposits are permitted at a cap of one week rent and can be held for a maximum of 15 days. The holding deposit can then be used towards the full deposit which is set to be capped at 5 weeks rent. The holding deposit must be returned in full where the tenancy does not go ahead within 7 days of the deadline or if the landlord backs out. Full repayment is not required where tenants back out, fail a right to rent check or provide false/misleading information.
Butlin Property Services
40 Howard Road
Clarendon Park
Leicester
LE2 1XG
E: lettings@butlinps.co.uk
T: 0116 274 5778