Leading Independent Letting and Property Management Agency for Leicester & Leicestershire Villages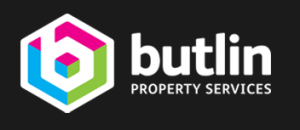 South Wigston, Leicester Selective Licensing
Oadby and Wigston Borough Council gained agreement on 5 September 2019 from the members of the Licensing and Regulatory Committee to commence with a proposal to introduce a selective licensing scheme for rented properties in South Wigston, Leicester.
The Housing Act 2004 gives Councils the power to introduce Selective Licensing Schemes for privately rented properties in order to improve standards of management in the private rented sector (PRS) and lead to an improvement of the area.
South Wigston has been selected as it has areas of high crime and anti-social behaviour and almost one in three properties in the private rented sector currently fail to meet the 'decent homes standard'. This can have an adverse impact on the health and welfare of the tenants and the wider community.
The scheme aims to improve the standard of housing and raise pride in the area and reduce crime and anti-social behaviour by ensuring that private landlords meet satisfactory standards or tenancy and property management.
The benefits of a licensing scheme to both tenants and landlords …..
The Selective Licensing scheme would apply in the South Wigston Ward initially, an area bounded by Dorset Avenue to the north and Saffron Road to the west, the railway line to the east and the canal to the south.
Oadby and Wigston Borough Council will commence their consultation on 6 September 2019 and it will be open for 10 weeks until 14 November 2019.
Peter Butlin, Director of Leicester Letting Agent Butlin Property Services, advised that the company is offering a free service to landlords affected by the introduction of the licensing scheme. Peter acknowledges that the majority of landlords will have little work to complete to comply with licencing requirements and it will largely be a form filling exercise. However, Butlin Property Services will help with the completion of the forms, and will identify any requirements to meet the licensing standards, advising landlords accordingly.
The Fee
Each property will need a licence and each licence will run for up to 5 years. If the property is let to a single family the fee for each licence is £805.00. However, landlords can pay a discounted fee of just £50.00 if the property is managed by an ARLA accredited agent such as Butlin Property Services.
This discount is only available for the first 3 months of the scheme or for any property thereafter that is being rented for the first time.
Any landlord who is found to be renting a property without having made a valid application 3 months after the start of the scheme will have to pay a fee of £1500.00.
Butlin Property Services
40 Howard Road
Clarendon Park
Leicester
LE2 1XG
E: lettings@butlinps.co.uk
T: 0116 274 5778