Leading Independent Letting and Property Management Agency for Leicester & Leicestershire Villages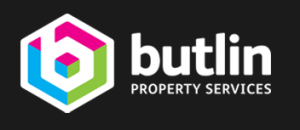 Buildings Insurance for Leicester Landlords
Landlords buildings insurance is one of a number of crucial aspects for our property investors in Leicester and throughout the East Midlands. Landlords buildings insurance is there to protect their investment. It will also provide suitable alternative accommodation for tenants in the event of a major incident.
Butlin Property Services provides high standard buildings insurance policies for their clients. Through UK Landlord Insurance Services Landlords in Leicester, Nottingham and Derby benefit from discounted, high standard landlord insurance policies. The insurance policies are provided by leading insurance companies such as AXA and AVIVA.
For further details visit www.landlordinsurance.uk.net
The savings for our Leicester, Nottingham and Derby landlords can be up to 20% due to the size of our nationwide block insurance policy. This is just one of the savings we negotiate on behalf of our landlords which largely offset out management fees.
Butlin Property Services
40 Howard Road
Clarendon Park
Leicester
LE2 1XG
E: lettings@butlinps.co.uk
T: 0116 274 5778