Leading Independent Letting and Property Management Agency for Leicester & Leicestershire Villages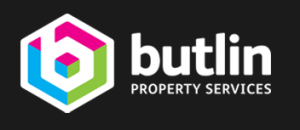 Leicester Selective Licensing Scheme
Leicester City Council are introducing a Selective Licensing scheme to areas of the city where there are high levels of private rented accommodation. These include parts of:
Castle
Fosse
Saffron
Stoneygate
Westcotes
Braunstone Park and Rowley Fields
The scheme could also be introduced to other parts of the city if it was considered appropriate.
Under Selective Licensing anyone who rents out a property in a designated area would be required to be licensed by Leicester City Council. The council will check that the landlord is a 'fit and proper person' and, through compliance with licensing conditions, is providing safe and well managed accommodation. A landlord in breach of their licence may be issued a civil penalty or be prosecuted.
Selective Licensing schemes and other measures that might be necessary to improve the
social or economic conditions of the area are funded by licensing fees. The schemes run for a period of up to five years.
Leicester City Council is working towards a Selective Licensing scheme for less than 20% of the city's private rented sector and less than 20% of the city's geographical area. This means that the designation can be made by Leicester City Council and does not require confirmation by the Secretary of State.
The benefits of a licensing scheme to both tenants and landlords …..
Peter Butlin, Director of Leicester Letting Agent Butlin Property Services, advised that the company will be providing a free service to landlords affected by the introduction of the licensing scheme. 'This is not only to existing clients', he said, 'but also to landlords in general.' Peter acknowledges that the majority of landlords will have little work to complete to comply with licensing requirements and it will largely be an inspection and form filling exercise.
However, Butlin Property Services will help with the process and will identify any requirements to meet the licensing standards, advising landlords accordingly.
Butlin Property Services
40 Howard Road
Clarendon Park
Leicester
LE2 1XG
E: lettings@butlinps.co.uk
T: 0116 274 5778