Leading Independent Letting and Property Management Agency for Leicester & Leicestershire Villages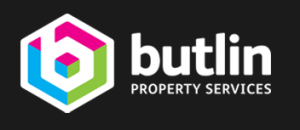 What Rent Should Leicester Landlords Charge?
Setting the right rent levels is fundamental for Leicester landlords to achieve the maximum potential of their property. There are certain things that are common sense when considering how much rent landlords in Leicester can charge. The key is how to calculate what is a fair rent, that is appropriate for your properties and will keep your properties tenanted as long as possible.
Landlords in Leicester are operating in a competitive market. As competition between the major supermarkets will determine whether we shop at Asda or Tesco, so will competition between landlords determine whether one operates at maximum capacity with a waiting list and one scratches around for tenants on a regular basis as his tenants move on.
Is the rent you want at the right level?
Compare with similar properties in the area. Rent can differ considerably around Leicester and Leicestershire according to location of the property.
Is the property with the lowest rent also the one with the most basic amenities? The standard of your property will help it compete with properties in the area.
Is your property for example freshly decorated with an en-suite bathroom?
Look at the facilities you provide and advertise them – Wi-fi, washing machines, new carpets, close to amenities are all worth mentioning.
Be clear about how services are charged for and what is included in the rent. If there are additional payments, be up-front about them and prove how the charges have been calculated. If a house is in multiple-occupation, the landlord is still responsible for Council Tax, though if all tenants are students, this should provide exemption. But, if even one of the tenants leaves the University course, whether working or not, the exemption is eradicated.
Rent should be calculated to provide a profit for the landlord. If there are extras to pay, the landlord must be prepared to prove to the tenant that these charges are reasonable.
Butlin Property Services have been providing professional services to landlords in Leicester and Leicestershire since 1996. Landlords are welcome to contact the Lettings Team for free, no obligation avice on the rent levels that their property can achieve. We will help you to achieve the potential of your rented property.
Butlin Property Services
40 Howard Road
Clarendon Park
Leicester
LE2 1XG
E: lettings@butlinps.co.uk
T: 0116 274 5778