Leading Independent Letting and Property Management Agency for Leicester & Leicestershire Villages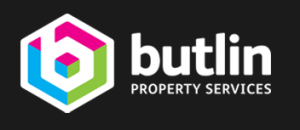 Government announce mandatory electrical safety checks
The Ministry of Housing, Communities and Local Government (MHCLG) has announced in January that mandatory five-year electrical installation checks on private rented housing in England will be introduced in a phased approach.
Whilst the implementation date has not yet been clarified, MHCLG has stated its intention to introduce legislation as soon as parliamentary time allows, with letting agents and landlords being given at least six months to familiarise with the new legislation before it comes into force.
A transitional period will apply for two years. In year one, all new private tenancies will be affected and in year two all existing tenancies will come within scope.
Properties that already have a valid electrical installation condition report (EICR) will not need to replace it until five years have passed since it was issued.
Peter Butlin, Director of Leicestershire letting agent Butlin Property Services Ltd (BPS), stated Leicester letting agents must ensure that any inspectors hired to issue an EICR hold the correct qualifications and are competent to carry out the inspection. Tough financial penalties will apply where this isn't complied with.
Peter Butlin stated that he welcomes private rented sector electrical testing by qualified engineers. This not only protects tenants but also provides better ongoing maintenance of their property and a marketing benefit for Leicestershire landlords. Butlin Property Services already recommend to their landlords that an electrical installation condition report (EICR) is carried out, and as a leading East Midlands leasehold block manager BPS already routinely carry out statutory inspections to communal areas of leasehold blocks.
Butlin Property Services
40 Howard Road
Clarendon Park
Leicester
LE2 1XG
E: lettings@butlinps.co.uk
T: 0116 274 5778